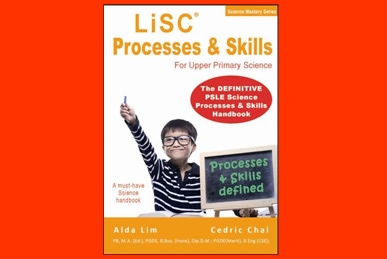 Description
Self Collect
Mail to Order
Description
THINK Science - This book clearly defines the processes and skills required by the current science curriculum, enabling students to systemise their approach and answers in experimental based questions in examinations and PSLE Science. Through this book, learn:

- the essential components of a good process skill answer
- how to answer well for specific Science processes and skills
- to tackle commonly tested processes/skills (as seen in experimental based questions) such as Inference of pattern, Fair test evaluation, Control set-up, Aim of experiment.

Available at all Public libraries.
Self Collect
Science Heuristics
- 271 Bukit Timah Road #03-07 Balmoral Plaza
Opening Hours: Wed - Sun (11 am - 5pm)
Mail to Order
Click here to download the mail order form
(Delivery charges waived within Singapore)